James Brown Management formally Hazard Chase is right up there with the top international classical music agencies with 120 plus artists under management
We had a challenging project to re-brand a site with 1000's of pages. We re-designed the original Hazard Chase website for mobile and retain the depth of pages and information for each artist. Each artist has large format images for download (event marketing purposes) and more often than not video. We provide quick support to 3 content managers working daily.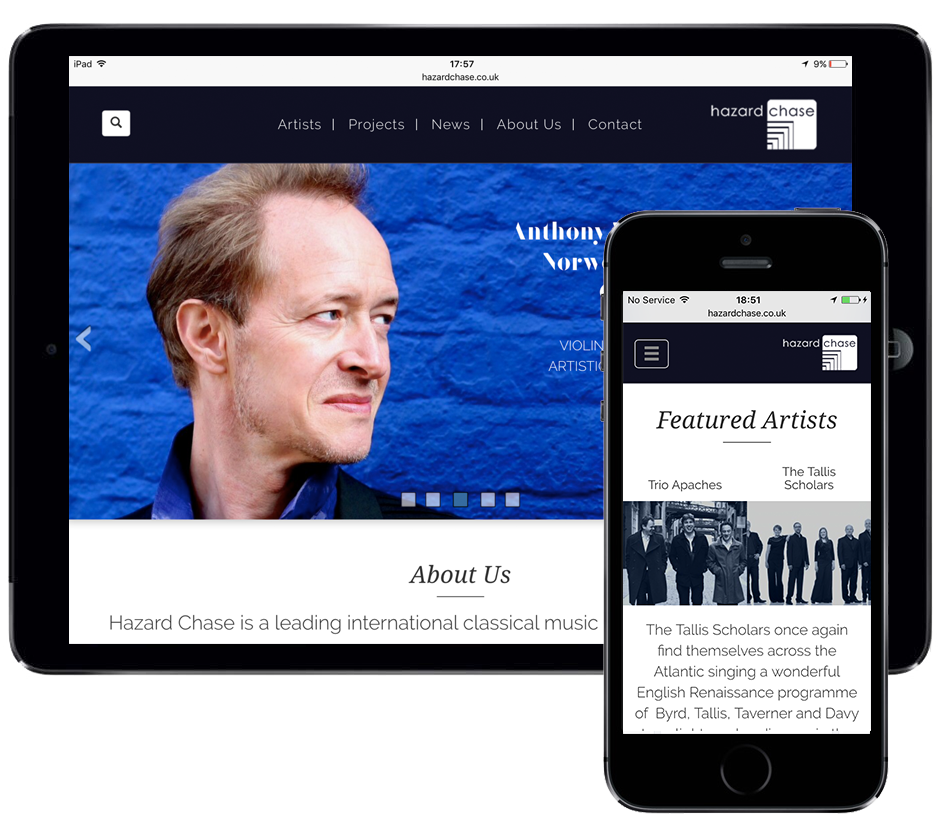 Daniel Galvin is a top hair colourist. The Daniel Galvin brand is recognised alongside the best world class hair colour services. Now with 3 salons: Marylebone, Kensington and Selfridges and a team inside the Corinthia hotel London.
We have been working with DG for over 10 years on website development, management and digital marketing. The SEO work has been particularly effective. It helped increase the traffic month on month for years.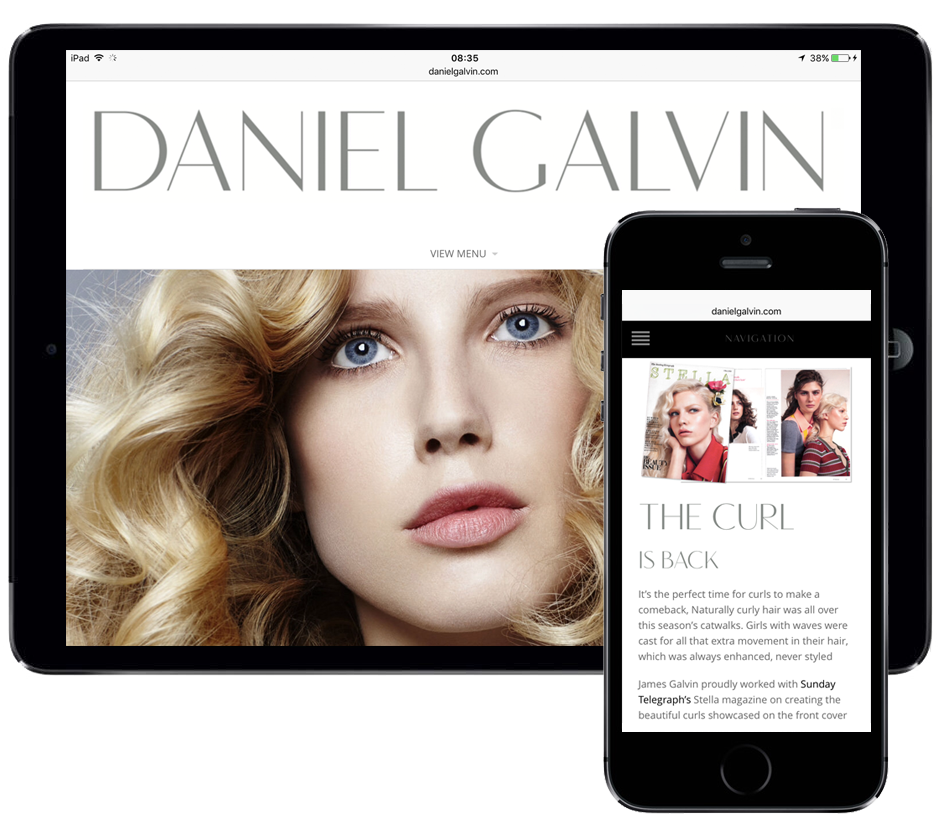 Arrow Oils is a fast paced cooking oil management business. They manage resturant chain cooking oil cycle and provide onsite oil storage solutions.
We have been working with Arrow for 7 years. Our latest re-design is a custom responsive design solution. Our brief was to modernise the company looks and show their recycling ethos. We provide creative direction, content, design and development.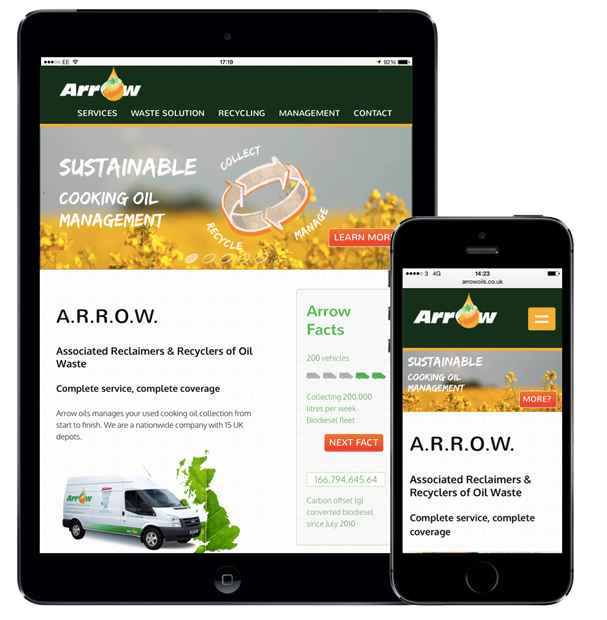 Fox Boats have been with us since we started. The family business hires 7 narrowboats, builds and refits boats and has 200 moorings for customers.
We built one of the first narrowboat booking systems in the industry in 2008. Since then the website has been through a number redesign phases, an online store. Continuous digital marketing both on a national level and a focus on local optimsation has kept the company growing.